Bristol is famous for being a bright and colourful city – this step-by-step video shows you how to make a really simple but original picture. Have a go and send us your colourful creation to: wearebristol@bristol.gov.uk
There are two prizes up for grabs for 8 to 16 year olds – both winners get a hot air balloon ride with Jenny and one parent/guardian, plus a painting session with Jenny in her studio… the balloon ride is with Elite Air Balloons.
Deadline is 1st June – send entries to Jenny via her email jenny_urquhart@hotmail.com, her Facebook page "Jenny Urquhart Art" or Instagram @jennyurquhart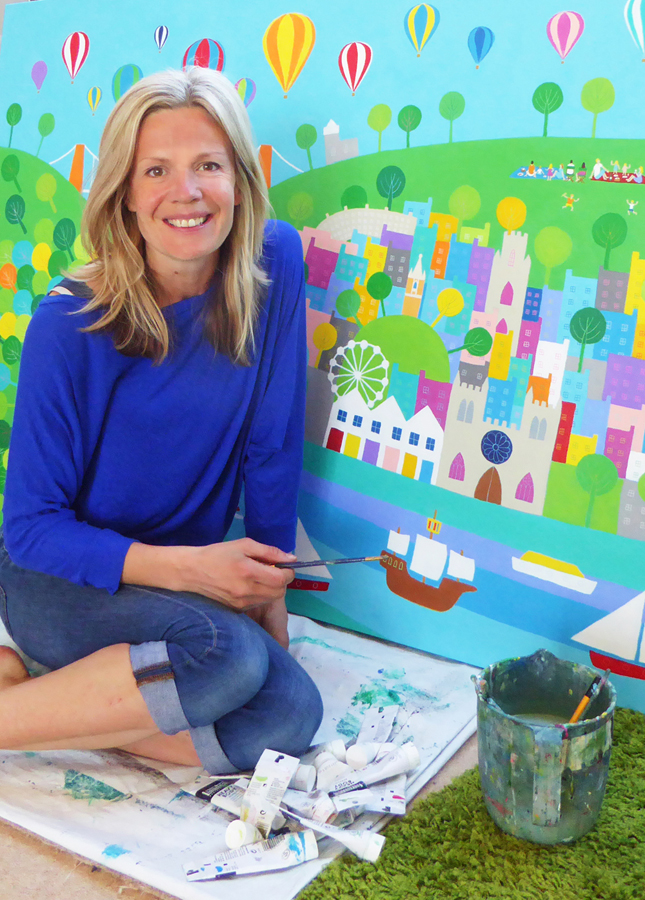 Courtesy of Jenny Urquhart.
© Jenny Urquhart