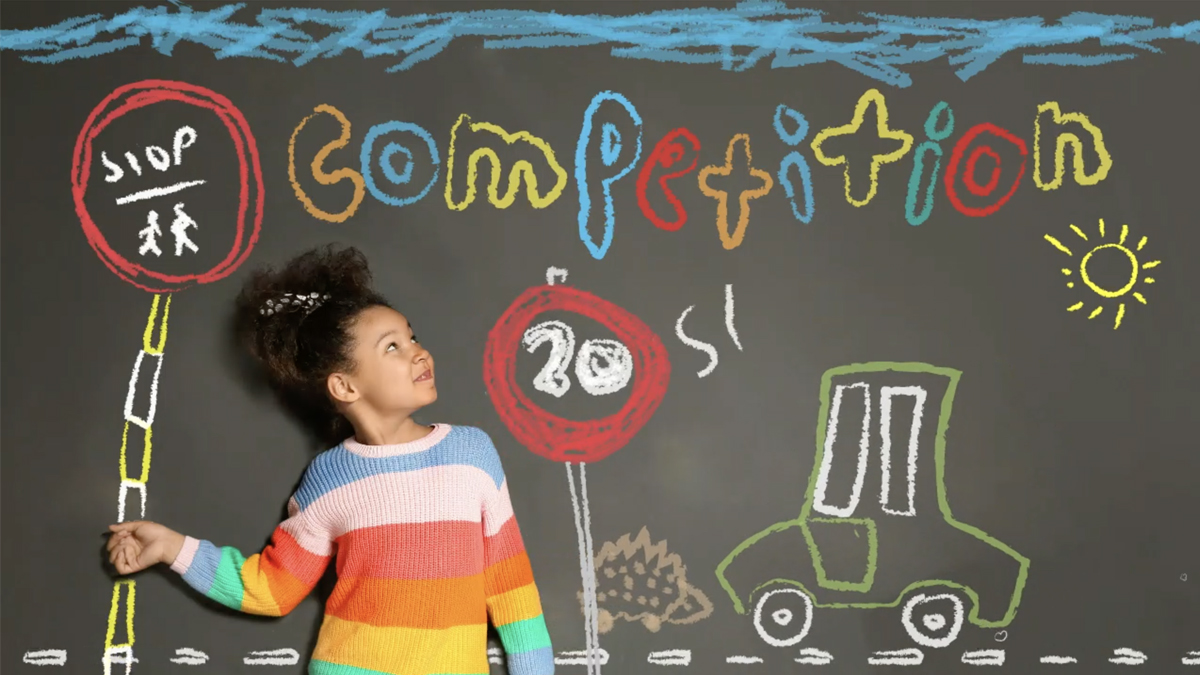 The competition is now closed
Can you create an amazing poster to slow down Bristol traffic?
You don't need super powers to slow down traffic!
If you're aged between 6 and 16, you can take part in our exciting competition and design an eye-catching poster reminding drivers to stop speeding and slow down. You can win some great prizes including a Fitbit and passes to the Family Cycling Centre!
Lots of people across the UK, and in Bristol, have noticed that some drivers are beginning to ignore the speed limit during the Coronavirus lockdown. Not only is this breaking the law, but it also makes the roads much more dangerous for pedestrians and cyclists.
So that's why we'd like you to design a bright and colourful poster that reminds people to #slowdown and not break the speed limit.
The competition
Here are some things for you to consider
Design
Your poster should be A4 landscape
Use bright colours where possible
Keep it simple
Make sure any writing is large and clear.
Text
Try not to use too many words – don't forget that a picture paints a thousand words!
Think about using phrases like these: "drive like your kids live here", "slow down, save lives", "a little bit slower, a whole lot better", "I 20mph because…", "a speed limit is not a target", "roads are not racetracks".
The winning entries will be proudly displayed here on the WeAreBristol Kids website – and with other partner websites and campaigns including – the 20mph Bristol campaign, Better By Bike and Travelwest social media.
Prizes
There are two categories of winners – age 6-11 and age 12-16.
The winner in the 6-11 year old category will win x 4 passes to the Family Cycling Centre and a clip-on pedometer.
The winner in the 12-16 year old category will win a Fitbit Inspire HR.
How to enter
Create an A4 landscape poster that encourages drivers to slow down.
Put your poster in a window, preferably so that people from the street can see it.
Take two photos of your poster:
A close-up showing the whole poster,
A photo from outside at street level, showing your poster in the window. If your poster is in a window on the second floor or higher, try to zoom in as much as possible. Your entry will not be judged on the quality of the photo taken from outside, only the close-up.
The winners will be chosen by a panel of judges with the Mayor picking the winning entries.
Photos should not exceed 1MB each.
Send your photos to activetravel.schools@bristol.gov.uk – deadline is 5.00pm, 11 June 2020.
You can find more information and the competition Terms and Conditions here.
You can read more here about why drivers should be careful and need to slow down:
Think! Take Extra Care campaign