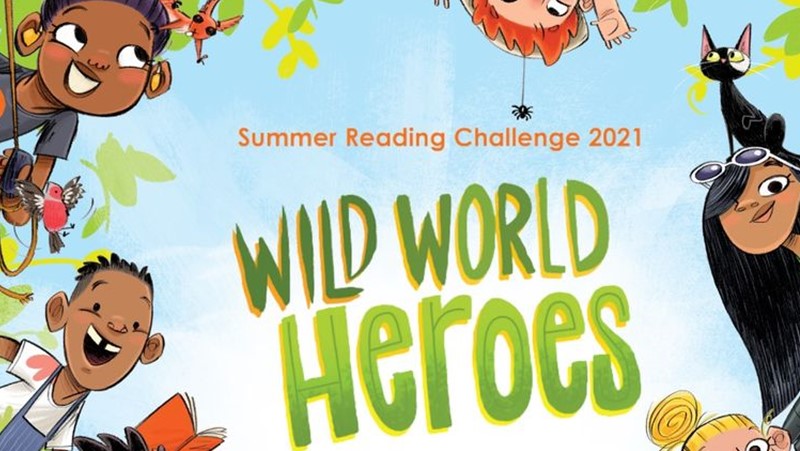 The Wild World Heroes are coming to a library near you this summer!
We're teaming up with World Wildlife Fund for a very special nature-themed challenge that will inspire you to stand up for the planet!
Our Wild World Heroes live in Wilderville, a pretty cool place, but there are lots of things that the Wild World Heroes can do to make their town even better for the people and animals that live there.
The challenge runs from Saturday 10 July to Tuesday 21 August in all Bristol libraries.
You will read 6 books to help the Wilderville children make a difference to the environment. As you read the books, you collect stickers for your folder. After reading 6 books you get a certificate and a medal!